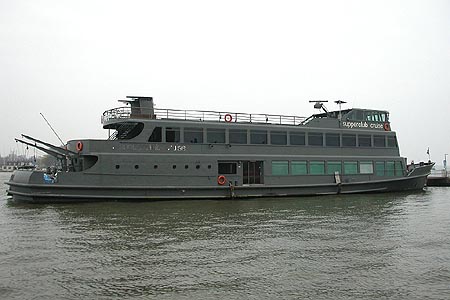 The third and final day of the Reason Foundation's first event in Europe -- here in Amsterdam -- ended last night so here is my overview of the speakers and my observations:
War On Drugs -- the most compelling speaker on this panel discussion was a retired chief of police from Florida, Jerry Cameron, who works with an organization called Law Enforcement Against Prohibition, www.leap.cc. Mr. Cameron noted that so far the US government has spent US$1 trillion fighting the "war on drugs". I can't help but think we spent less money than that defeating the Soviet Union and that $1 trillion would probably build several millions homes via Habitat for Humanity, www.habit.org. Mr. Cameron also noted that the "annual international drug trade" now amounts to US$500 billion which "goes completely untaxed and is nearly the same dollar amount of oil trading today...." A truly compelling speech I hope others consider.
Taxes -- Johan Norberg, www.johannorberg.net , of Sweden showed a TV ad for the Swedish tax authority (the "IRS for Sweden") telling Swedes why they should pay their taxes. However, the most interesting part of this example was when Johan noted that this TV ad was filmed in the country of Estonia not Sweden because the taxes on film production costs were much cheaper!!!
Dinner -- Following the close of the conference a group of us were led by my Dutch friend, Eline, to the "Supper Club" (SC) dinner cruise. Now this was completely unlike any supper club I have seen in the Midwest USA!! When you enter the dining room you must remove your shoes so you can jump into the "group sofa" complete with white throw pillows where you are served a five course meal. SC wait staff are top knotch and other SC staff provide massages for 15 euros while you relax on the pillows. The room included disco balls, light show, and a live guitar player during breaks in the dance music. Finally the restrooms were "unique" since the boat had four exposed to the public, out in the open urinals that men were free to use -- I was not that bold opting for one with a door!! Overall I would rate them with a solid "4" for a great way to entertain guest.
More travel awaits,
Todd