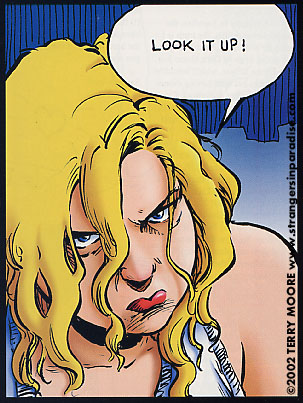 "When I get a little money I buy books; and if any is left, I buy food and clothes." ---Erasmus

With 2005 now drawn to a close one aspect of my personal enrichment that I like to reflect on is how many and what kind of books I read over the last year. Overall I must say that the most beneficial resource for me this year in terms of books was my joining the book club at my graduate alma mater -- the University of St. Thomas (sorry, the one in Minnesota not in the US Virgin Islands) -- because the club exposed me to books I would have never purchased for my own use. If you want my advice I would encourage you to join or form a book club in 2006 -- it will give you something positive to focus on (distract you?) since you have resolved to quit smoking, stop overeating, etc. :)
So with 2005 now in the history books here is my reading list for 2005 to help inspire myself for 2006 to exceed my nineteen (19) completed books:
1.) "First Among Equals" -- by Kenneth Starr. A short but very comprehensive book about the US Supreme Court. This book was educational and gave me fond memories of past law courses I have taken but this book devoted a bit too much time to Judge Starr's impeachment investigation of President Bill Clinton.
2.) "Our Historic Boundary Waters" -- by Dr. Duane Lund. A very short history primer of the Boundary Waters Canoe Area,
http://www.ely.org
, in Northern Minnesota but still interesting especially for the descriptions of the "voyageours" (French-Canadian canoe paddlers) who portaged goods through this area.
3.) "War in the Woods" -- by Dr. Mart Laar. Dr. Laar is the former Prime Minister of Estonia whom I have met several times. His book focuses on the "Forest Brothers" resistance fighters' campaign against both the Nazis and the Soviets. Read this book and count your blessings we have never been invaded.
4.) "The Broker" -- by John Grisham. Years ago my buddy, Kent, told me to "read more ficition books just for fun instead of just your academic stuff......." so thankfully my brother Troy lent me his copy of this Grisham thriller set in Italy. Bella!!! After reading this book I wanted to travel to Italy again to enjoy the food and sights. While this book felt like a planned junket for Mr. Grisham to spend time "researching" in Italy it was a very fun read.
5.) "Blink" -- by Malcolm Gladwell. An interesting read regarding our ability to make split second decisions/insights based on our store of knowledge. If you haven't read Gladwell's "The Tipping Point" book let me save you time and money by suggesting you focus on "Tipping Point" to help you in your career and personal interests.
6.) "For Smokers Only" -- by Dr. Brad Rodu. I have worked with Dr. Rodu on several projects promoting his "converting smokers to smokeless tobacco products" research. If you or a loved one has resolved to quit smoking in 2006 I highly suggest this book to you.
7.) "The Battle for God" -- by Karen Armstrong. One of my book club selections focused on religious fundamentalists in the Christian and Muslim communities. This is a very timely book to read given today's "war on terrorism" but perhaps more people just need to live by the "Golden Rule", my libertarian mantra :)
8.) "Hard Times" -- by Charles Dickens. Another of my book club selections this year. This is not Dickens at his finest primarily because he wrote it in a newspaper serial format. I much prefer "Oliver Twist" and of course "Great Expectations" -- we can all be inspired by Pip.
9.) "Reading Lolita in Tehran" -- by Azar Nafisi. Written by an Iranian professor of Western Literature who hosts an illegal/covert book club for a group of female students. Overall an important read to encourage people to revolt against the book burners/book banners in our world.
10.) "His Excellency" -- by Joseph J. Ellis. A very excellent biograpy of our Founding Father, President George Washington. Our public officials need to read this book to better understand what public service is all about set by Washington's example.
11.) "God and the Gun" -- by Martin Dillon. Another book club section which I thought this was an informative history of "the Troubles" in Northern Ireland between the Catholic and Protestant communities. Clearly, "thou shalt not kill" is a bit misunderstood in this region :) One shocking item in the book was the "young boy gay sex ring" discussed which reminded me of the "homosexual blackmail" discussed in the great book -- "Spycatcher" -- which was actually banned in the U.K. since it discusses how national security was compromised by MI-6 spys such as Kim Philby in the U.K. since he was "in the closet." Transparency in our lives would improve things.
12.) "The Passion of Artemisia" -- by Susan Vreeland. Another book club selection which I would not even considered buying on my own but I LOVED this book. This is a great book gift for any special woman in your life if you want to help empower them to be strong, independent women. The first chapter is a bit crude given its "anatomical" description during the court room scene but after that it should make for enjoyable reading for any young lady you want to educate on how to make her way in the world.
13.) "Barefoot Gen" - by Keiji Nakazawn. Another book club section but this one is in "Japanese graphic cartoon" style focused on the nuclear bombing of the Japanese cities of Nagasaki and Hiroshima. This was not one of my favorite books but I did see value in seeing the story from a native Japanese perspective.
14.) "Flat Tax Revolution" -- by Steve Forbes. Thanks go to my buddy Stephen for this gift from Eagle Publishing in Washington DC. This is a very reader friendly primer on what a flat income tax policy not only makes economic sense but why it is indeed "fair" to counter the big government advocates. For reference -- see former Prime Minister Dr. Mart Laar's implementation of the flat tax in Lithuania or for tax reform overall try these sources --
http://www.atr.org
,
http://www.ntu.org
,
http://www.cagw.org
, or
http://www.taxfoundation.org
15.) "A Walk in the Woods" -- by Bill Bryson. A gift from my college politics and canoeing buddy, Jeff. This is a very comical book focused on Bryson's hiking of the Appalachian Trail with his very overweight, high maintenance buddy from Des Moines, Iowa. Well worth reading if you like to travel.
16.) "The Sacred Romance" -- by Brent Curtis and John Eldredge. I read this on the recommendation of my friend, Stacey, who is a bit more devout than I am. I can fully appreciate this book has helped millions of people but I sadly found it to be a bit heavy on the author's marital and other personal problems. Instead of offering me advice they should get some for themselves :)
17.) "Ethan Frome" -- by Edith Wharton. Another book club selection set in 19th Century New England. This is a classic love triangle complete with the hypochondric wife, the attractive servant/relative, and the rather awkward husband struggling between duty and his perceived path to happiness. There are better books out there so steer clear of this one.
18.) "The Mystery of Capital" -- by Hernando de Soto. To counter the "socialistic bias" in my book club I secured copies of this book for us to read. This is an essential book for you to read if you want to work on reforming foreign aid, want to better understand how "property rights" drove the USA's economic growth, or just want to better understand basic economics. The story about the "barking dogs" marking property lines is priceless!!!
19.) "The Voyage of the Space Beagle" by AE van Vogt. The inspiration for this blog and a fun book to re-read nearly 25 years after my little brother, Troy, introduced me to this science fiction classic. Enjoy your explorations this year!!
2005 has been educational and productive especially now that I have my library completed in my new home.
Read to a child this year,
Todd